ICPF Heritage Science Published Journal Article 2021
Safe and Effective
ICPF Abstract (as published)
The cleaning of particles from smooth and rough paper surfaces using a high-speed CO2 snow jet was investigated. The measurements included characterization of the jet properties, determination of the cleaning efficiency, and evaluation of any possible adverse effects.
The method was compared with nitrogen jet cleaning and dry cleaning by commercial materials. The results showed that the CO2 snow jet is able to effectively remove particles from the paper surface and did not cause any observable degradation. The CO2 snow jet cleaning compared with the mechanical dry cleaning showed similar effectiveness without any adverse effects on the paper surface. It was proved that the CO2 snow technique is a suitable method for cleaning common types of paper materials.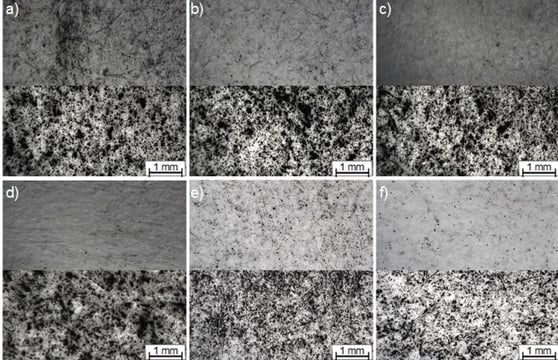 (f) Before (bottom) and After (top) cleaning with CO2 Composite Spray™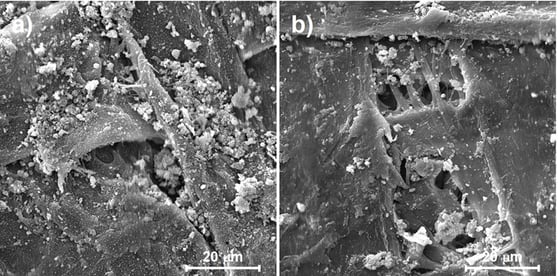 Before (left) and After (right) cleaning with CO2 Composite Spray™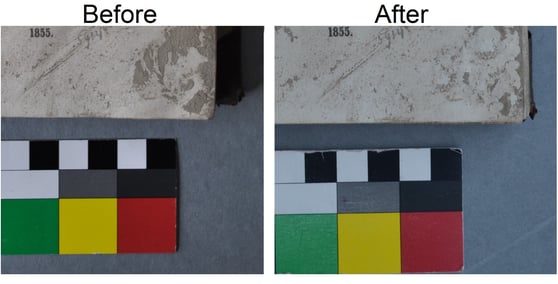 Ready for next steps? Try our CO
2

Powered Consultation.